WELCOME TO AERIALSMITHS
We have taken our passion for Civil Engineering, to the skies! Aerialsmiths specialise in the construction industry working with various contractors, architects, civil engineers and developers across Auckland. Our ability to provide quality work at cost-effective rates keeps the team busy and our clients happy.
Aerialsmiths use the latest in Leica survey GPS equipment, DJI UAV's and 12D Autocad technology and continuously upgrade our systems and equipment to produce accurate, top-class aerial photography and videography. To support our clients' need for timeous results, we use two accredited and qualified operators on site.
WHY USE US?
The Aerialsmiths team has a combined industry experience of more than 12 years, with qualifications in Civil Engineering and accreditation from the Civil Aviation Authority of New Zealand (Part 101 and 102).
Fast Aerial survey processing times of between 24 – 48 hours. (We can provide urgent UAV surveys with all data turned around within 12 hours if needed.)
Cost effective solutions to surveying
In-house processing and reporting of all collected data
Industry leaders in UAV Surveying
Experience working with the biggest industry leaders
SERVICES AND BENEFITS
Aerialsmiths can survey sites up to 60% faster than the current land-based surveyor, with accuracies within 20mm. Along with faster processing time, you also receive information laid out in extremely high-resolution printouts which include relevant information overlaid to provide a realistic overview and perspective.
Digital Terrain Modelling
Digital Surface Modelling
Triangulated Irregular Network
Contour Drawings
Overlaid Site Info (Site BDY, Lot BDY, Roads etc.)
3D Render
A DXF file for Survey, Pick up at 1m x 1m grid.
A0 PDF file (printed on request)
Dempsey Wood
Fulton Hogan

Schick Civil Construction

Warmup New Zealand
Candor3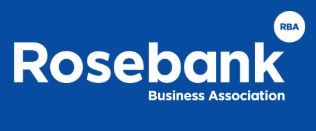 Rosebank Business Association
Auckland Council
Civil+Build
HEB Construction
Hiway Group
CB Civil & Drainage
"Aerialsmiths recently completed an aerial photo of my forestry block to assist with planning purposes. They did this quickly, under budget, and the ortho-photo and contour map were perfect for my needs."
Simon Dyne
"Aerialsmiths are very reliable and prompt in completing their surveying works for us. They not only help with our surveying needs but also are able to solve problems/queries onsite very efficiently. They have been a great asset to my projects and have access to smart technology for an excellent end product."
Jay Dangwal, Project Manager at Fulton Hogan
Aerialsmiths have been assisting Stellar Projects with aerial drone and traditional surveying on numerous jobs across the Auckland region. Their logical and pragmatic approach to jobs mean that we obtain the required information for design and to inform the Consenting Authority without huge cost to the client.  Many of our sites are situated in difficult to access locations, however, Aerialsmiths have been able to find new and innovative ways to capture the data that we require. I would highly recommend their services for your future surveying works.
Andrew Mackenzie, Senior Structural Engineer at Stellar
Contact Aerialsmiths
Whether you have questions around the process, the technology we use or just some guidance with costing, please feel free to contact us and discuss.  We look forward to connecting with you.
Felix Fielding
felix@aerialsmiths.co.nz
+64 21 739 637
Shah Samad
shah@aerialsmiths.co.nz
+64 21 257 6445